Catering
Let Seven Stars cater your next gathering, event, meeting or party! Wow your guests with our tempting pastry and cookie platters, savory sandwiches and quiches, bright green salads, yogurt & granola and so much more! And be sure to top it all off with Seven Stars signature house coffee!
HOW TO ORDER
Check out our many offerings below and then simply place your order online or call us at 401-521-2200. Choose DELIVERY or PICK-UP at any of our locations. View Locations & Hours >
Kindly provide 3 DAYS NOTICE for all orders, as our fresh, handcrafted delicacies take time and planning! Please note, cancellations require 24 HOURS NOTICE. We are not able to honor any orders left on our voicemail system, and payment is due at the time of order.
Catering Menu
Pastries & Breads
Signature pastries
An inviting selection of our expertly crafted butter croissants, danish, muffins, scones, and cinnamon buns. Individual packaging available.
Sweet & Savory Pastries
A delightful assortment of our perfectly baked almond croissants, cinnamon buns, pecan sticky buns, butter croissants, ham & cheese croissants, and cheddar, ginger and granola scones. Individual packaging available.
Artisan Bread
An array of our award winning breads, sliced and ready to spread with an accompaniment of butter, cream cheese, and local jam.
Sandwiches, Salads & Quiche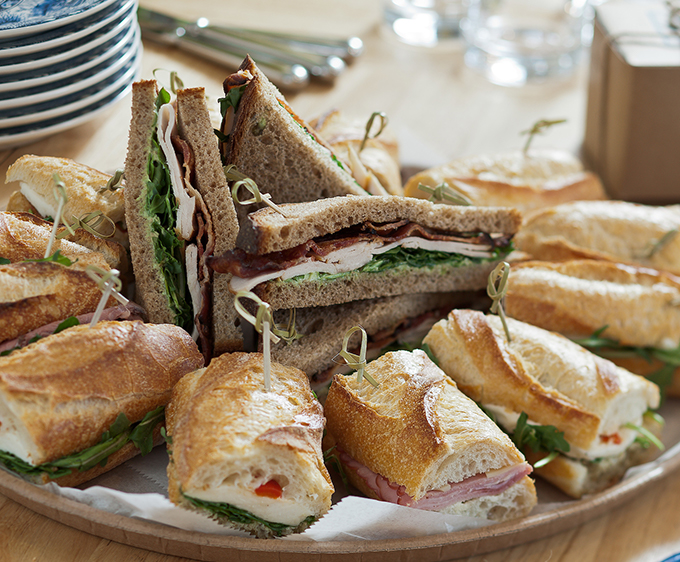 Sandwiches
A variety of our daily crafted sandwiches, all served on our award winning artisan breads and prepared with only the freshest, locally sourced ingredients. Individual packaging available.
Roast Beef
Roasted Turkey
Sopressata or Ham & Cheese
Fresh Mozzarella & Roasted Red Pepper (Vegetarian)
Roasted Sweet Potato (Vegan)
Kale Salad
A crisp and crunchy combination of shredded kale and brussels sprouts, pecorino cheese, crushed almonds, and dijon–lemon vinaigrette.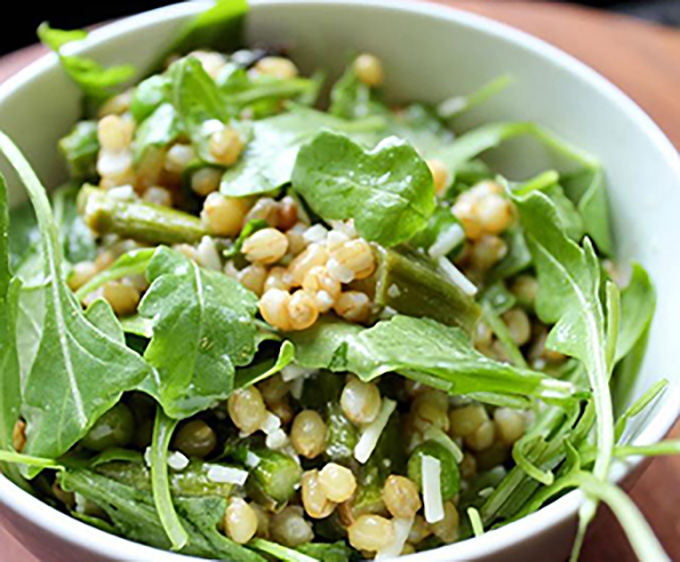 Seasonal Wheat Berry Salad
Salad selections change throughout the year. Please inquire.
Quiche
Lovingly prepared with a rich, buttery, golden crust and a creamy, cheesy egg filling.
Cheese
Ham & Cheese
Seasonal Vegetable
Brown Bag Breakfast & Lunch
Brown Bag Breakfast
Yogurt & Granola Parfait paired with your choice of cheddar or ginger scone and a piece of seasonal fruit.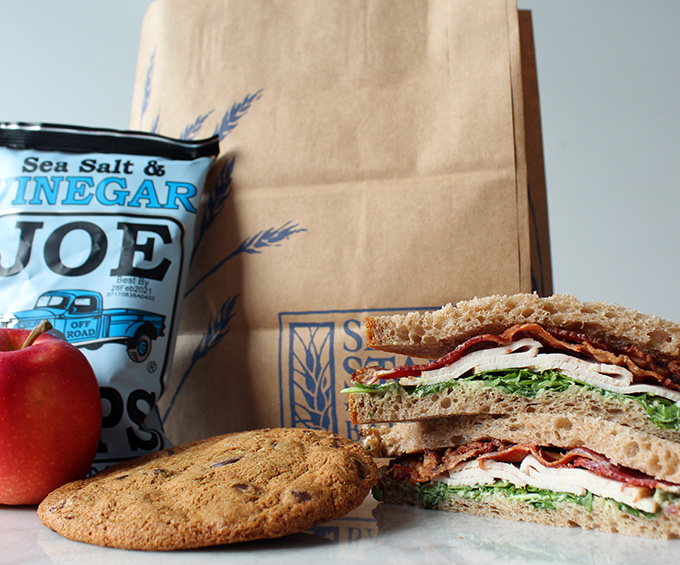 Brown Bag Lunch
Includes sandwich, piece of seasonal fruit, kettle cooked potato chips, and a freshly baked chocolate chip cookie.
Cookies, Granola & Yogurt
Classic Cookies
An inviting assortment of our freshly baked, generously sized, chocolate chip cookies, ginger stars and cookie of the day. Individual packaging available.
Cookies, Brownies & More
An irresistible combination of our Classic Cookies, along with almond and coconut macaroons and brownies.
Granola & Yogurt
Our house-made granola crafted with roasted whole oats, golden raisins, dried cherries, almonds, and a touch of maple syrup. Paired with plain yogurt.
Delicious Add-ons
Kettle Cooked Potato Chips
Cookie Stacks (12 count)
Chocolate Chip
Oaties
Ginger Snaps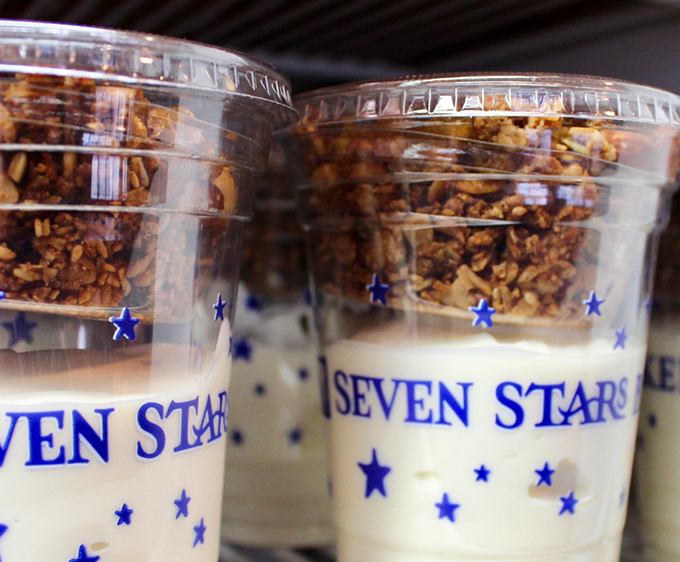 Beverages
Seven Stars House Coffee
We offer three distinctive coffees: Seven Stars House Coffee, Light Roast, or Decaf, served either hot or iced.
Specialty Black, Green & Herbal Tea
An enticing collection of specialty black, green & herbal teas, served either hot or iced.
Orange Juice – 1/2 Gallon
Natalie's freshly handcrafted orange juice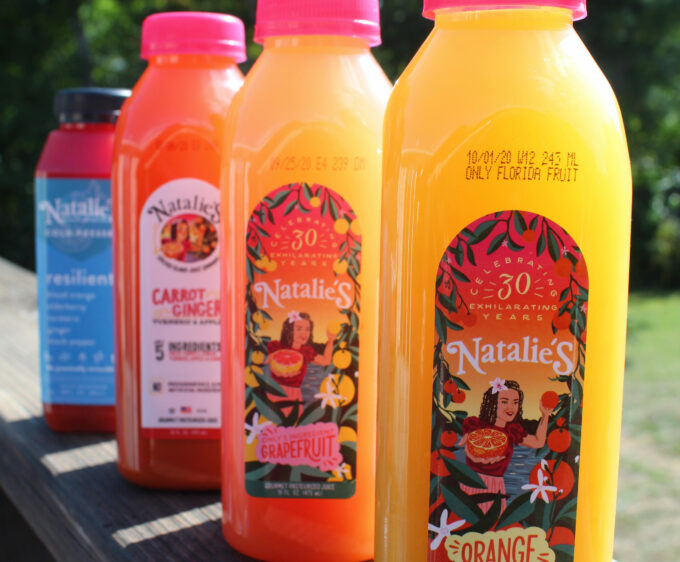 Natalie's Freshly Handcrafted Juices
Craft Sodas & Sparkling Water