Sandwiches, Salads & More
We handcraft our sandwiches, salads and quiches every morning with the Seven Stars commitment to outstanding quality, consistency and deliciousness! We use the highest quality ingredients and locally source whenever possible, including mozzarella from Narragansett Creamery, eggs from Stamp Egg Farms and mushrooms from the Rhode Island Mushroom Company. Sandwich and salad selection rotates periodically. Featuring our award winning artisan bread, our sandwiches are savored cold or toasted. Simple. Fresh. Delectable.
Breakfast Sandwich
Stamp Farm eggs and onion jam on a whole grain spelt biscuit with either North Country Smoke House (NH) bacon and Vermont cheddar cheese OR Roasted broccoli, Feta & Vermont cheddar cheeses (vegetarian)
Individual Quiche
Seasonal meat & vegetarian options available. Vegetarian options always utilize locally sourced produce.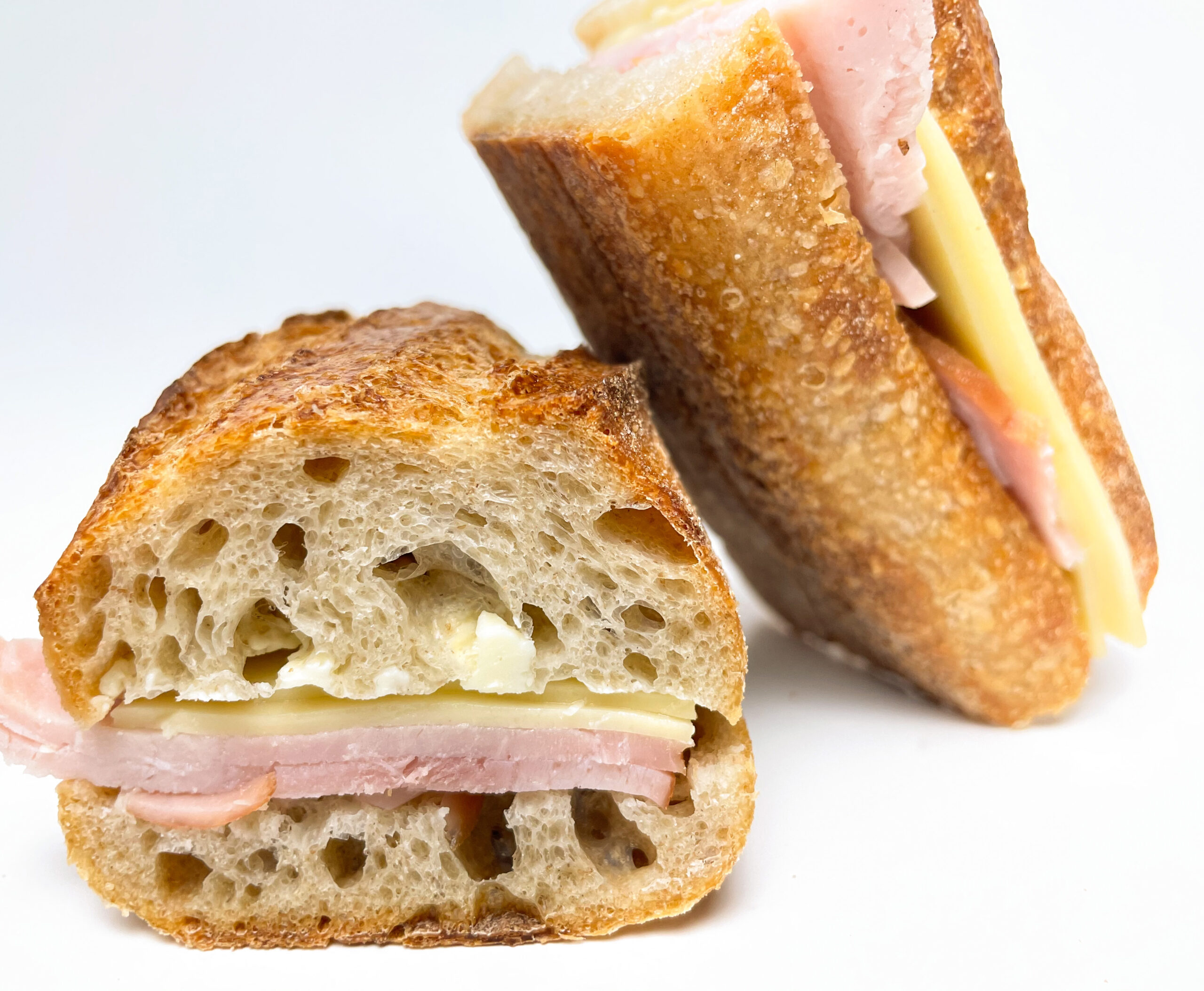 Ham & Cheese
Boar's Head ham and gruyere with Cabot butter on our sourdough baguette.
Mozzarella & Roasted Red Pepper (Vegetarian)
Narragansett Creamery mozzarella, house roasted red peppers and domestic baby arugula with an olive tapenade on our sourdough baguette.
Roast Beef
Boar's Head roast beef and domestic watercress with house made horseradish mayonnaise on our sourdough baguette.
Roasted Sweet Potato (Vegan)
Roasted sweet potato, pickled balsamic onions and domestic baby arugula with house made hummus on our sourdough baguette.
Sopressata
Daniele sopressata (RI), provolone and Cabot butter with pickled red onions on our sourdough baguette.
Classic Turkey
Boar's Head hickory smoked turkey, North Country bacon, avocado mayo on our country bread.
Turkey BLT
Boar's Head cracked pepper mill turkey, Munster cheese, tomato confit mayo, bacon and Bibb lettuce on country bread.
White Bean & Garden Salad (Vegan)
Roasted red pepper hummus, Boston Bibb lettuce, white bean salad, shredded rainbow carrots and Wards Farm pea greens on our sesame spelt bread.
Kale Salad
Shredded kale & brussels sprouts, crushed toasted almonds and pecorino cheese with a lemon dijon vinaigrette.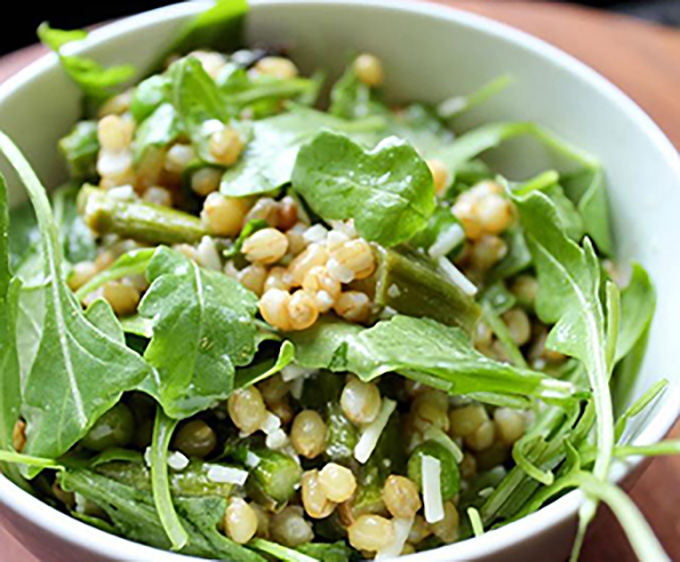 Seasonal Wheat Berry Salad
Made with the same wheat berries we use to mill our flour.
Roasted Zucchini (vegan)

Roasted Broccoli & Sweet Potato (vegan)

Orange & Fennel (vegan)

Roasted Asparagus & Spring Pea
Pretzels
Soft pretzels made with our house-milled flour. (available Sundays and Thursdays)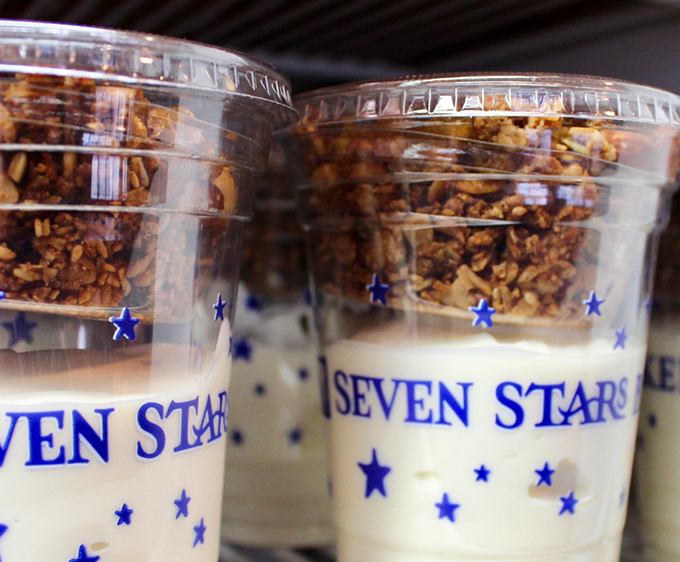 Yogurt & Granola Parfait
Narragansett Creamery Yogurt and our house-made granola using roasted Maine Grain Oats, golden raisins, dried cherries, and almonds.